Our journey began in 2020
Deebaco is a Noida-based online platform specializing in casual wear for Indian women.
We pledge to innovate using Indian textiles, prints, and fabrics as well as honour the magic of Indian craftsmanship through our versatile designs. Whether you're headed to the office, staying home to do household chores, or going on a shopping spree, our products will rise to every occasion.
WHY CHOOSE US?
AFFORDABLE DESIGNER WEAR
We take pride in offering designer wear at the most pocket-friendly prices, which
you can shop from the comfort of your home.
PRECISE QUALITY CONTROL
We aim to eliminate even the possibility of defects in our clothing by thoroughly
checking it before dispatching it to you. Whether it's a matter of shrinkage or
colour bleeding, we're well aware of the possible mishaps and take extreme
preventive measures beforehand.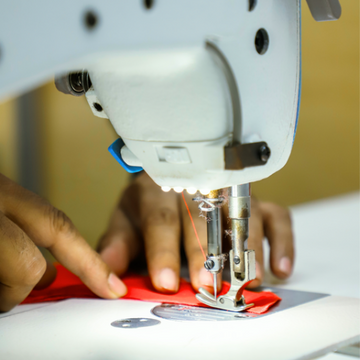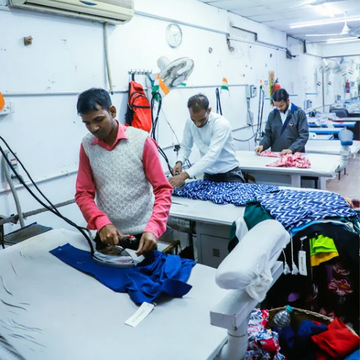 THE SOFTEST FABRICS
Our clothes are carefully crafted from fabrics such as cotton, rayon, georgette,
and polyester. They help you breeze through the day without feeling
uncomfortable. We also ensure that we pick only those fabrics that are trending
so that your style quotient is never compromised.
SUBTLE YET STYLISH
We create clothing for everyone and anyone. This means that we design our products in such a way that they exude an air of elegance, sophistication, and most importantly, soberness.
SIZE-INCLUSIVITY
We celebrate all body shapes and sizes. When we finish designing a collection, we have it tested out by the female employees of our office. Every woman with a distinct body type gets to wear an outfit from the collection and give feedback on it. This helps us introduce thoughtful and body-positive clothes to our customers.
Sarita Rawat Singh
founded Deebaco to share her love for vibrant and relaxing clothing
with the world. Her extensive knowledge and 12 years of experience in building
e-commerce platforms allowed her to feel confident in introducing the masses to
a high-end yet approachable range of women's clothing.
Thanks to Mrs Sarita's consistency and her team's hard work.
So, it's common for Founders to write in the first person completely. Shared the relevant references below.  But here, we have made it seem like Team Deebaco wrote this About Us but reached out/interviewed the Founder for some inspiration and she got back to us in her words. This humanizes her, in my opinion.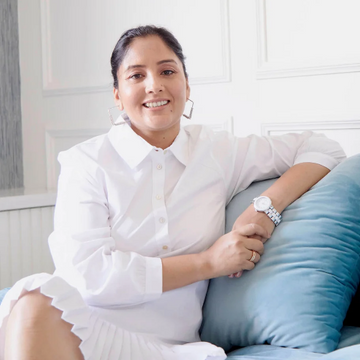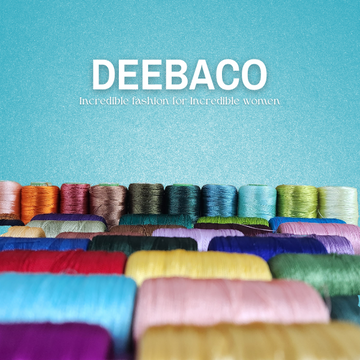 The story behind our name
Ourbrand name has garnered curiosity and appreciation for a while now, which makes
it even more important to reveal the story behind it.
Ourfounder, Sarita Rawat Singh, originally belongs to Uttarakhand. As a young
girl, she would climb the highest mountain peak in her region to visit the
Deeba Temple early in the morning. Her view would be of a rising Sun –
mesmerizing and calming.
Sincethen, she associates the word 'Deeba' with this fond memory that brought her a
sense of calm amidst the chaos. When this word combines with the 'co' of
company, we get 'Deebaco' – a haven of fast fashion, eye-catchy colours, decent
silhouettes, latest trends, and infinite comfort.